NOTICE: If you have signed up for Ebook Profits and have not received an email from ebook_profits@yahoo.com, please fill out the form again as the form had a glitch in it which has now been fixed. I apologize for the inconvenience.

Welcome to Ebook Profits!

If you've been looking for an opportunity to make money online that won't cost you a bundle of money and won't take you tons of time to work, you've finally found what you're looking for!

I am a stay-at-home mom of two, and have spent YEARS searching online for opportunities to make money without spending a whole lot of it. I fell victim to most of the scams and worked overtime trying to get "paid to click", "paid to read", and "paid" to do just about everything else you can imagine. You've probably tried all of those things too... maybe you're still trying.

I've got good news for you. After years of searching, I finally realized there was nothing out there on the world wide web that even came close to the kind of opportunity I was searching for. SO... I decided to make MY OWN opportunity.

I'm going to cut right to the chase, unlike those "gurus" who create the fancy pages with all kinds of hyped-up text that you need to scroll through, only to find out that their "amazing opportunity" or "program" is going to cost you anywhere from $40 to over $1000 in some cases!

My "program" isn't really a program. It's a web-based library of Ebooks that I've compiled (some of my own ebooks and some from other authors) which ALL come with Master Resell Rights. That means once you join my member site and gain access to the library, you can sell every single Ebook in there for whatever price you choose and keep all the money. Period.

I'm not going to make you scroll down this page only to find that this is going to cost an arm and a leg... it's only going to cost you $9.99! That price is NEVER going to go up. You will NEVER have to purchase another thing. You get full access to every single Ebook available in the library, and your earnings are completely up to you.

You'll also have access to a Members Page with links to other great money making opportunities online. Not only that, Ebook Profits will pay you $1 for EVERY SINGLE PERSON you refer to our site, no matter HOW MANY you refer!!

Plus, I can help you with tips on how and where to sell your Ebooks for maximum profits.

All for only $9.99!

If that sounds like the opportunity you've been looking for, simply follow the instructions below and you'll be on your way to earning income online by selling Ebooks today!
Not convinced yet?
Click HERE for more information on how you can use this website to make money online.
Want your own website where you can sell the ebooks available in the Ebook Profits Library? Click HERE
There are two steps to gaining access to the Ebook Profits Library.

Step 1. Fill in the form below. Please be sure that the email address you use is valid and can accept Paypal payments. If you do not have a Paypal account, you can sign up for one here: Paypal
Once you fill in the form, you will receive an email confirmation from ebook_profits@yahoo.com. (Check your spam or junk mail folder if you do not receive the email, and be sure to add us to your safelist). You must confirm your subscription to our emails; once you do, another email will be sent automatically with information on how to get started with our site.
Also, if you were referred by an existing member of Ebook Profits, PLEASE BE SURE to include their email address in the box provided!(That's how we're able to keep track of who refers who so you can get paid for referrals!)

Step 2. Send your One Time payment of $9.99 to Ebook Profits by clicking on the Pay Now button below the sign-up form. That's it! You will be re-directed to the Ebook Profits Library and Member Page immediately after payment! You can then start selling ALL the Ebook titles available online.
All fields required.
Click the Pay Now button below to send your One Time payment to Ebook Profits. You will be re-directed to the Library and Members Page immediately after your payment.
$9.99
oo

$7 Offers

Sell Ebooks for $7 Each without having to buy a thing!
Join Free!
Here we may display a picture of this month's special: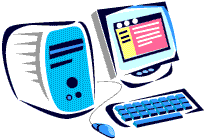 Blank CDs: 20% off